It's almost August and if you're like me you're getting the summer stresses. Part of you is OVER this whole kids are home 24/7 no structure time and part of you is sad that it feels like summer is almost over. Don't sweat it, there is still plenty of summer to enjoy and time to power up for summer fun and outdoor adventures.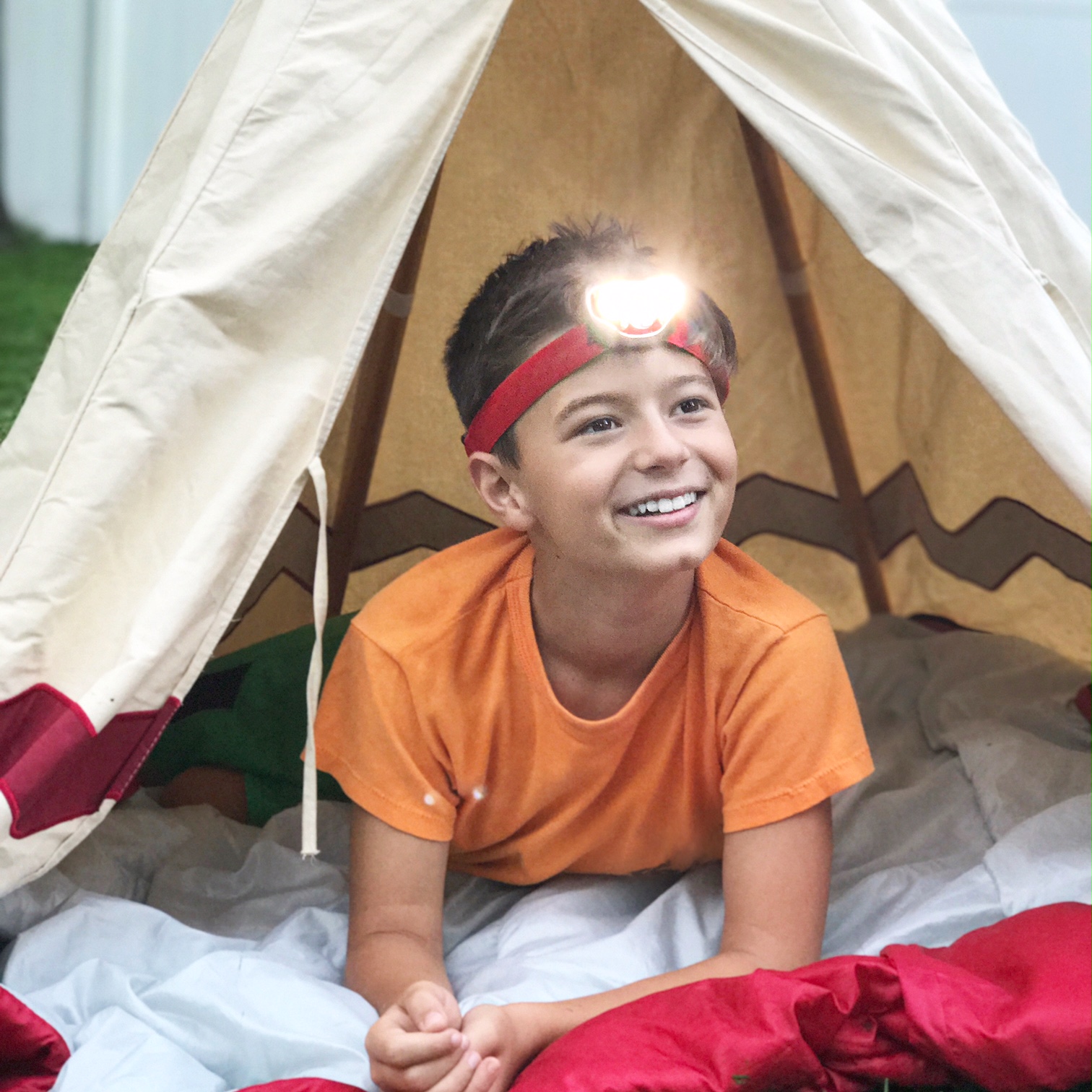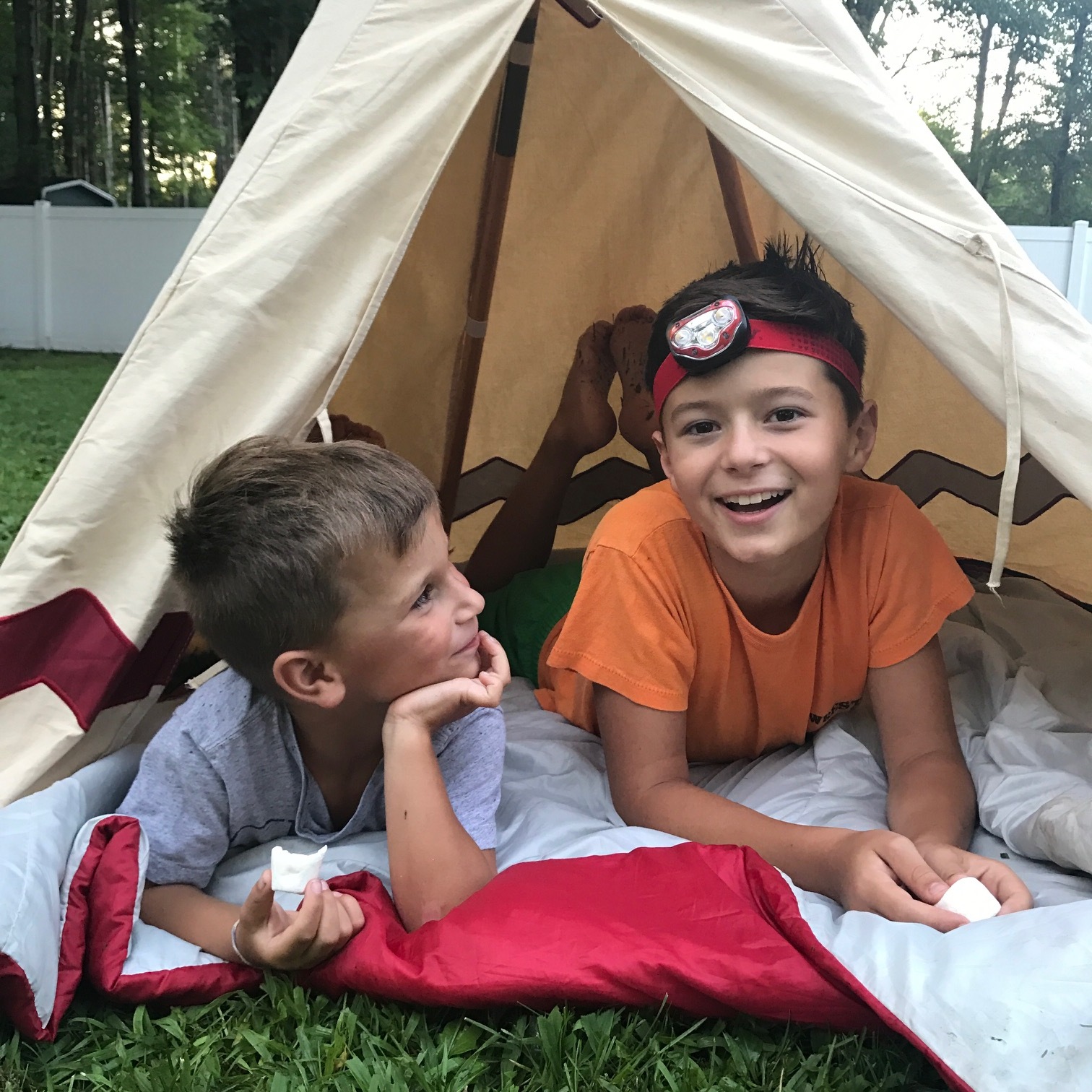 Energizer® knows how important it is to keep going even in those hazy days of summer, and with kids that want to stay up past bedtime and catch fireflies you need that extra energy. We partnered with Energizer® who gave us some high performance headlights to try out and Finn and Jack jumped at the chance to give 'em a test run.
The headlights are easy enough for even a five year old to use, just strap it on (strap is fully adjustable) and go. The button is easy enough for little fingers to push (the brightness can be adjusted) and it is absolutely perfect for a game of flashlight tag.
Even better, we packed it into our overnight campers trunks for those nighttime trips to the bathroom and we are definitely going to stash it in the backpacks for our family cabin in Vermont.
Jack and Finn approved, now the only thing to do is get a few more so the whole crew can play flashlight tag in the backyard!
Energizer powers outdoor entertaining throughout the summer—from holidays to family barbecues. A big thanks for partnering with us on this post! #stillgoing #ad